ASA News
Nashville Event Registration Coming Soon
Wednesday, May 17, 2017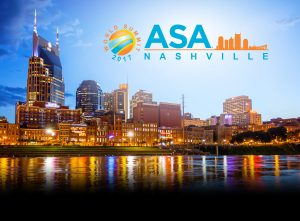 The tanning industry's yearly event in Nashville, the ASA World Summit Conference and Open Board Meeting, will take place Oct. 6-7 at the Music City Center in downtown Nashville. Registration and hotel blocks will be available soon.
This Friday and Saturday event will focus on the most critical issues facing your business and our industry. Market leaders will attend meetings to discuss the state of the tanning industry including government regulations, legal actions, industry research, what you can and can't say in your salon, and more. There will also be breakout sessions for salon managers and operators focusing on frontline sales and new products and services. Vendors will be showing new products and services in a table top exhibit area.
With your $79 registration fee you will also receive lunch on Saturday and one cocktail beverage ticket each day of the show!  All of this in the heart of one of the top rated vacation destinations in the country, beautiful downtown Nashville!
Registration details will be posted on AmericanSuntanning.org and SmartTan.com and sent out via email in the coming weeks.